About Casteriet
Since 1999, Casteriet has supplied casts for a wide range of feature films, film/television advertising and television series. We've also cast hosts and presenters for many different television programmes. Our database is constantly developing and today boasts over 7,000 professional and amateur actors from all over Denmark. We have in-depth knowledge of the Danish acting scene and we maintain close contact with the talent pool. Casteriet primarily casts talent from our own database, which features actors of every type and age group. And we also enjoy excellent cooperation with other agencies in the industry. 
Our beautiful view from Casteriet.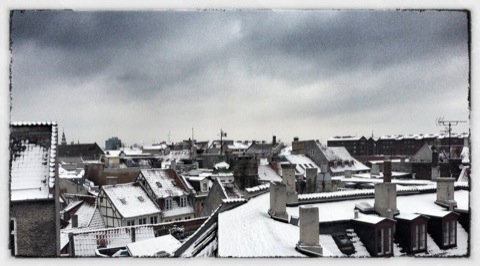 At Casteriet, we do casting and casting only. We don't charge commission for individual contracts because we are not an agency, and we are not agents. So it doesn't cost you anything to become part of our database. Casteriet is managed by Anja Philip and Anders Nygaard. Our main external caster is Casper Steffensen.
We see it as our most important task to maintain a creative, enthusiastic and professional relationship with our clients, the directors, and the actors. We know from experience that the best results are achieved through close cooperation between everyone involved.